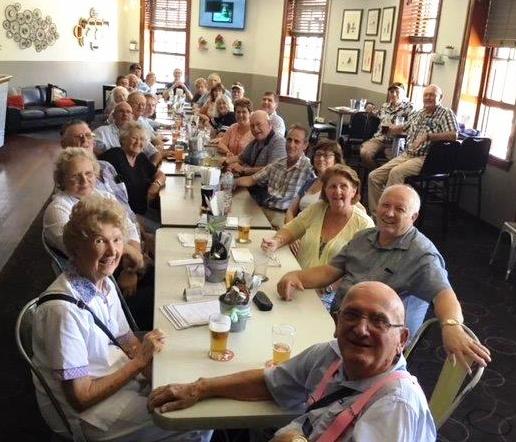 Club Events
Take your Flyer in the Model A with you to prove it is a club event if pulled over by the police!
Remember for non club events, to sign your log book with the date and time, before you drive off.
December Events
Thursday 16th December Northern A's Christmas Picnic Run to Lemon Tree Passage
Meet 930am Coffee Hub, Cameron Park Plaza
Lunch: Buy fish n chips at Lemon Tree
Bring your chairs, drinks etc.
Upcoming Runs
Saturday 15th January – Twilight Run to Lambeth Reserve. Arrive 3pm for club BBQ
Australia Day Jan 26 – charity car event at Wilton – 150 Classic Cars and Bikes on display $10 entry fee for charity. Invitation Event
Sunday 20th March – Pre War Car Display Cronulla – Ken Warbo's Fund Raiser
Wednesday Wanderer's Events
1st December St Mary's Diggers
Yahoo we are out of lock down for the fully vaccinated.
What: Wanderer's Christmas Lunch
When: Wednesday 1st December
Where: St Mary's Diggers & Band Club , 411 Great Western Highway St Marys opposite Aldi.
Getting There: For those travelling West, take the St Marys exit on the M4 and turn left onto the Great Western Highway, them right into Charles Hackett Drive, then right into Gabriel's Lane and follow the road around. Park in the carpark. Alternatively you can catch the train to the St Marys station and exit on the Queen St side and walk down. A leisurely 10-15 minute walk.
Timings: Meet in the dining area at 11:30am