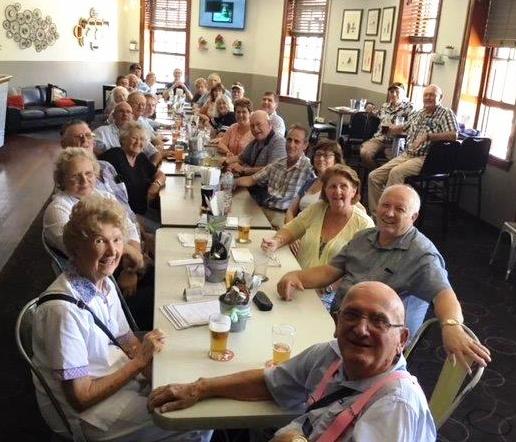 Club Events
Take your Flyer in the Model A with you to prove it is a club event if pulled over by the police!
Remember for non club events, to sign your log book with the date and time, before you drive off
Sunday 22nd May – Flathead Day Menangle Park
When:   Sunday 22nd May
Where:  Campbelltown Steam and Machinery Museum, 86 Menangle Road Menangle
Fees:  $15 per car entrant and $2 per spectators. 
Event: Bring your Model A, and gather around all the flathead engine vehicles on display that day.
INVITATION EVENTS FOR MAY
1. ADF and Veterans Family Day, Luddenham Show Grounds, 442 Park Road 9am – 3pm. Vehicles enter from 7am – bookings essential by going to https://www.trybooking.com/BYRBM to get a booking for this event. This is a family day with rides, show bags, fairy floss, face painting & side show alley all free.
2. National Heritage Day Hobby & Motor Day East Kurrajong 9am – 3pm. East Kurrajong School of Arts, 1090 East Kurrajong Road. Entry $5. Show and Shine with trophies awarded at 2pm
3. Oil, Steam & Kerosene Family Fun Day. 86 Menangle Road, Menangle Park. 9am – 3:30pm. We have display's of steam machinery, farm machinery, vintage oil engines, blacksmithing, wood working, military vehicles as well as vintage cars, ploughing demonstrations and rides on our railway, along with ride wagons pulled by Steam Traction engines and tractors. We also have demonstrations by Medieval Archers group and Mower Racing. We have BBQ and picnic facilities on site along with food. $12pp
4. Old Car Social Club Show & Shine 26 Humphries Road, Wakeley. Gates open 7:30am with all cars to be in position by 9am. Trophies presented at 1pm.
Sunday 19th June Club Run to Thirlmere Rail Museum
Where: NSW Rail Museum, 10 Barbour Road, Thirlmere
Meet: 0930am at The Wallacia Hotel, 1590 Mulgoa Road, Wallacia
Departure Wallacia: You will then enjoy a Model A run from Wallacia Hotel along country roads to the train museum.
The Museum: There has been a lot of work done at the museum on the exhibits and you will really enjoy the displays and train rides.
Food: Recommend you bring a picnic lunch, but there is a limited range of snacks and cold drinks available at the reception counter.
Wednesday Wanderer's Events
Wednesday 4th May visit Canada Bay Museum
9.30 am Coffee at the Cox residence 41 Hilly Street Mortlake
10.30 am We leave to go to the Canada Bay museum at number 1 Bent Street Concord, right behind the shopping centre.
11.30 am proceed to the Massy Park Golf Club for dinner at 12 noon.
Organiser Ron Cox 0408 402 997